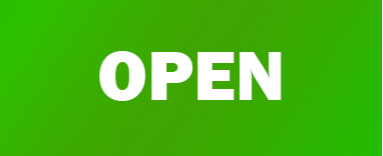 UPDATED - 6:00 p.m., Sunday, Feb. 21, 2021
ALL classes have returned to normal in-person instruction.
HISD classes to return to in-person instruction Monday.
Since nearly all of the snow and ice has melted in our area and the majority of roads are clear, all campuses will return to in-person instruction Monday morning. Please remain cautious when driving on less-traveled county roads.
Although most campuses sustained only minor damage (such as broken pipes or water leaks) the outdoor canopy located at the front of the Middle School campus partially collapsed. Please avoid this area when dropping off or picking up students.
February 15, 2021
HISD Classes moved to ROAR@Home Tuesday through Friday.
Due to the snow and ice currently blanketing the East Texas area along with intermittent power outages, all HISD classes will be ROAR@Home (remote learning) Tuesday through Friday, February 16 - 19. During this time district staff and employees will work remotely if possible. All physical offices and facilities will be closed.
Students need to login to their Canvas accounts and check for messages and assignments each day. If you need assistance visit www.HendersonISD.net/roarhome or email your student's teacher. Please make sure to check your child's email, Remind accounts, or other messaging systems used by your teachers.
The district will continue to monitor the weather situation and announce any updates or changes on the district's website (HendersonISD.org/weather) as well as via social media, the HISD mobile app and students messaging systems.
Stay Informed!
The very best way to stay informed about possible changes to weekend events or next week's classes is to download and install HISD's free mobile app. This is a new app released just this past year and is available in the Apple iOS and Google Play stores (see links below). When you open the app, make sure you go to the settings and select the campuses you want to receive notifications from. To receive general notifications from the district, also select "Henderson ISD." The majority of our website is available on the mobile app along with special alerts and notifications.
Apple iOS: https://apps.apple.com/us/app/henderson-lions/id1510608172?app=itunes&ign-mpt=uo%3D4
Android: https://play.google.com/store/apps/details?id=com.apptegy.hendersontx
Use the links above OR simply search the store for: "Henderson Lions"
Stay safe, stay warm and even in the coldest of nights…#LiveLikeYourROAR!