Henderson ISD is accepting referrals for the Gifted and Talented program. If you would like to refer a student who is in grades 1 – 11 for assessment, please contact Cheryl Shirley at 903-655-5020 or
cshirley@hendersonisd.org
. The deadline for referring is March 26, 2021.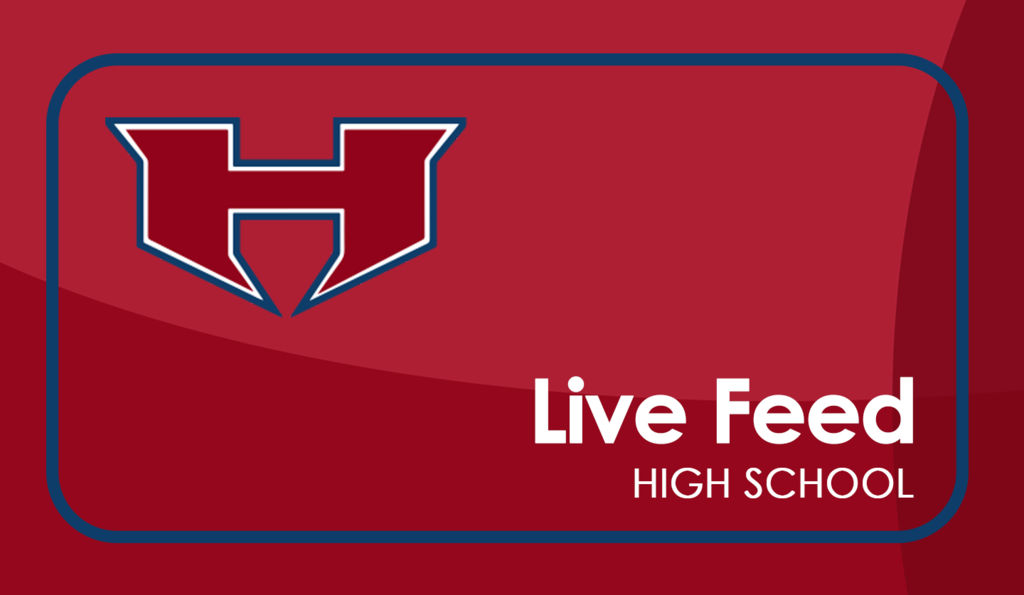 What a tremendous bunch of students this morning at the High School Honor Roll breakfast. Special thanks to the Culinary Arts class for the amazing breakfast pizza 🍕🍕!! #LiveLikeYouROAR #HendersinISD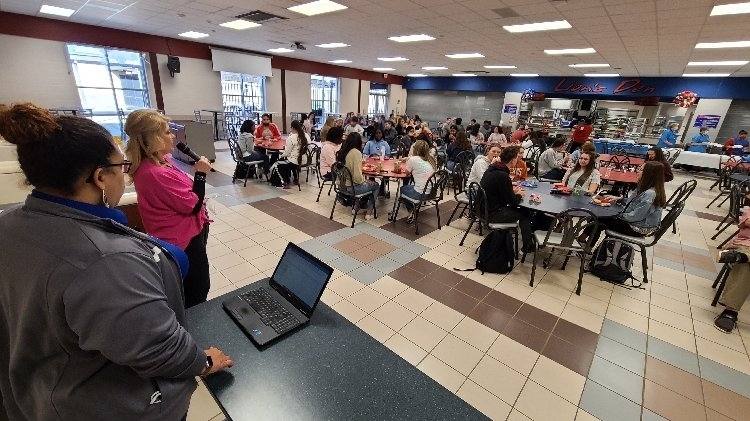 Then Book Fair continues at Wylie Elementary school. Come browse with your student and start a new reading journey together!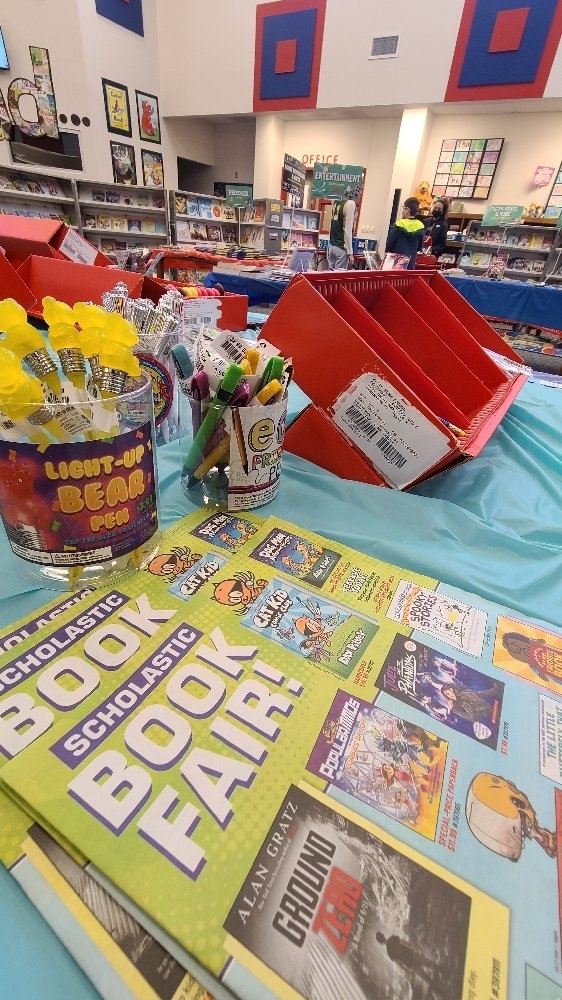 Congratulations to the Henderson Lady Lions Soccer team on their 3-1 victory last night!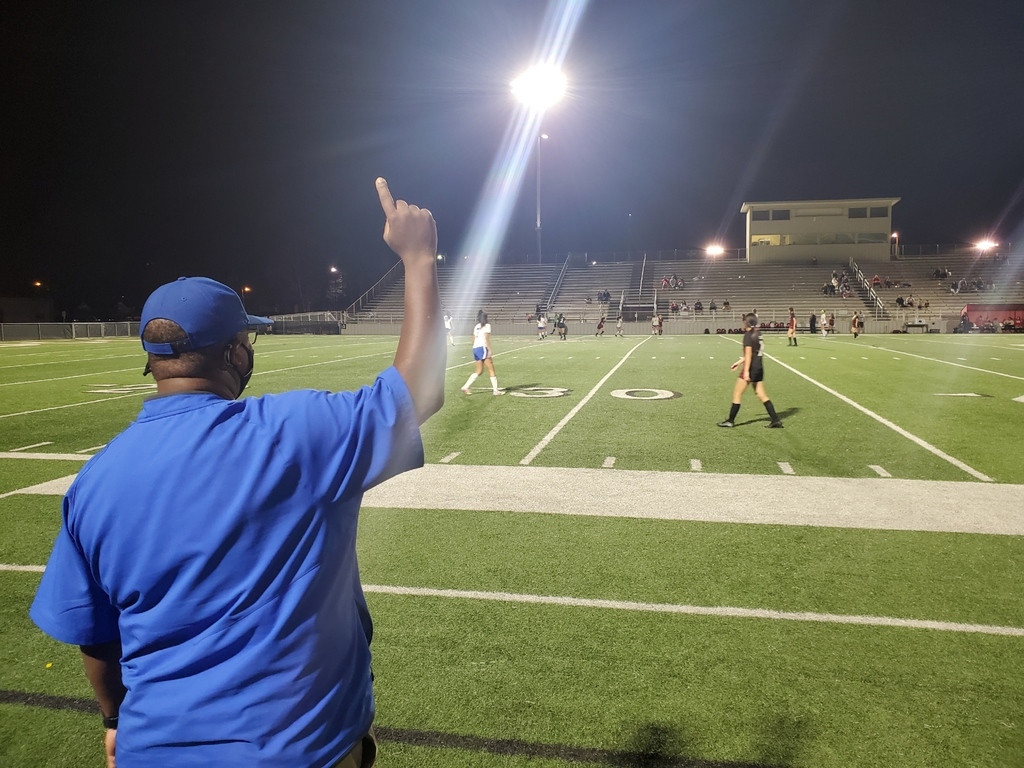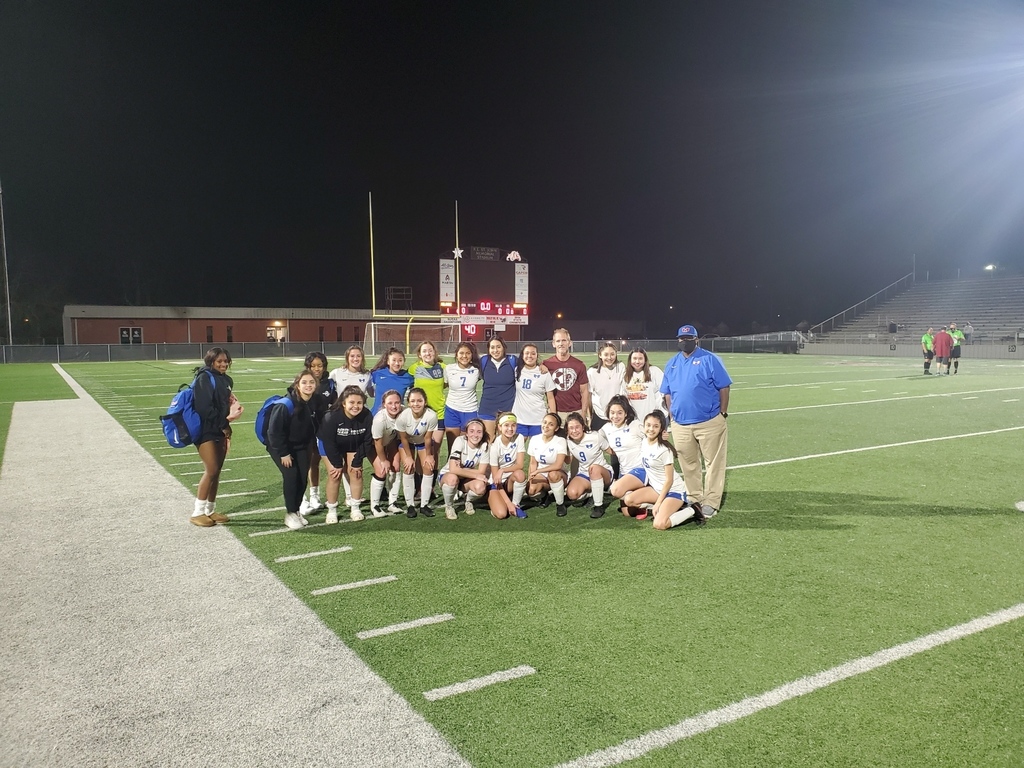 Ms. McNew's class is getting real-life experience working in the High School Culinary Art program's new commercial kitchen. The equipment, funded by "High-Demand Job Training" grants in cooperation with #HEDCO, brings HHS in to the modern world of food service operations.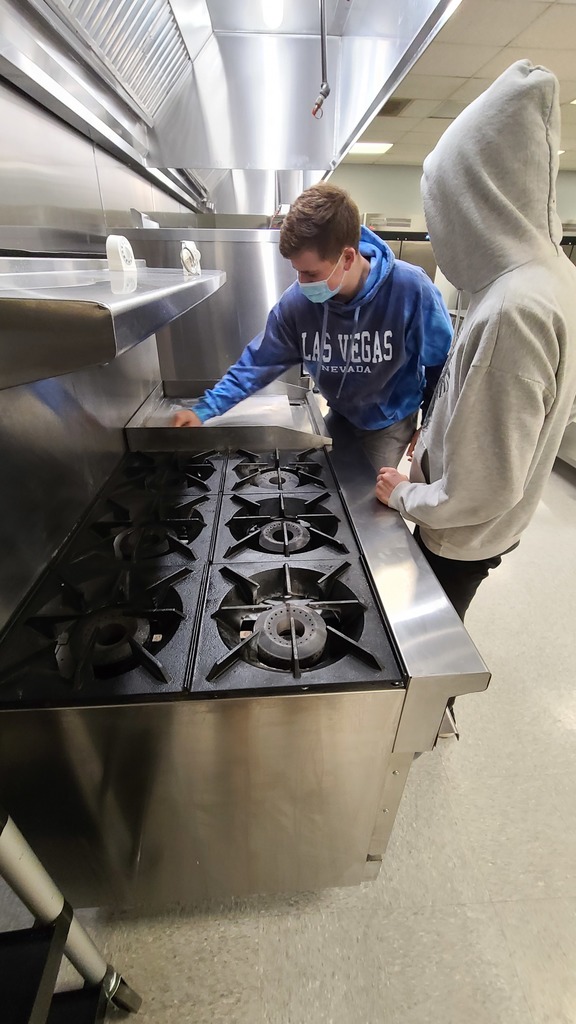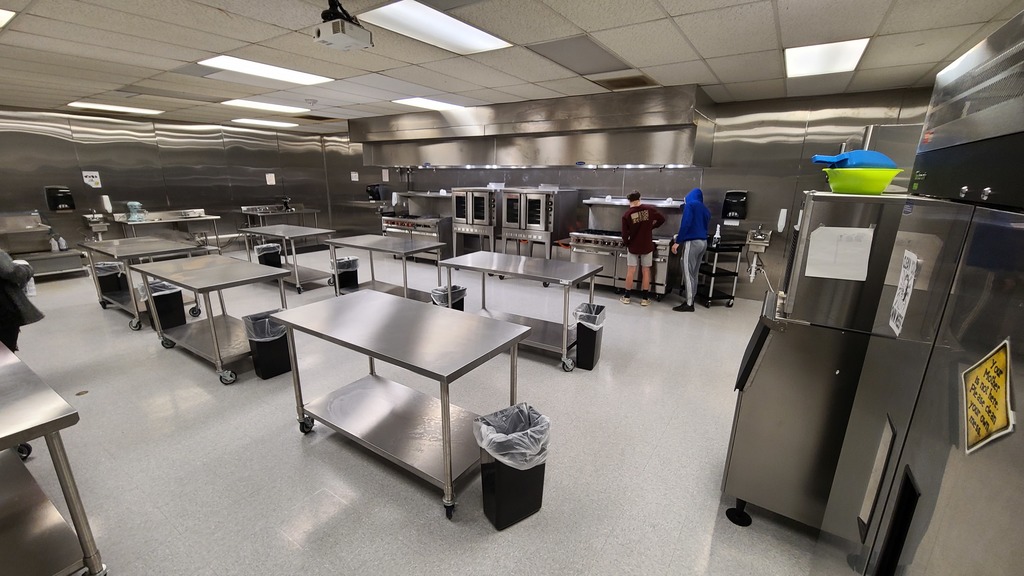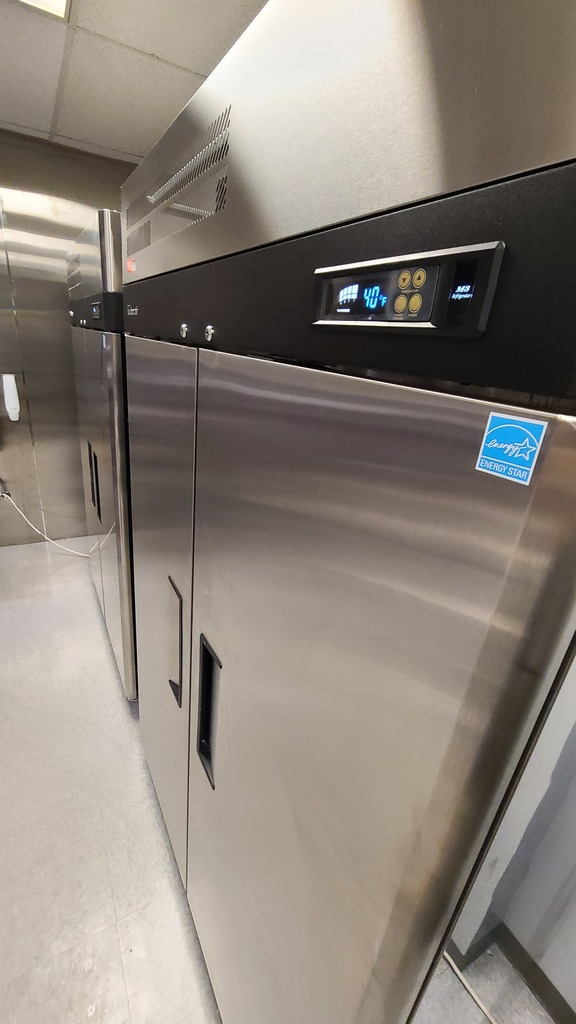 Whether you are aware of it or not, merely being able to return to school after a winter storm like last week's, doesn't just happen on its own. It is only through the careful work of planning, response and recovery that we are able to come back to buildings with water, lights, kitchens and bathrooms--all ready for teachers to teach and students to learn. You may not know it, but behind the scenes there is a small army of folks dedicated to seeing that everything is just as it should be before the first bell rings. The men and women of our Maintenance and Transportations Department were on the job when most of us were still stuck in our homes huddled around the heater. They were checking for leaks, repairing the plumbing, removing fallen debris and tuning up the busses. I am so thankful for these people who stand behind, just beyond the public eye, taking care of the things that the rest of us take for granted. I can't thank them enough for their service to HISD over the past week and their constant commitment to our kids! Dr. Lamb, HISD Superintendent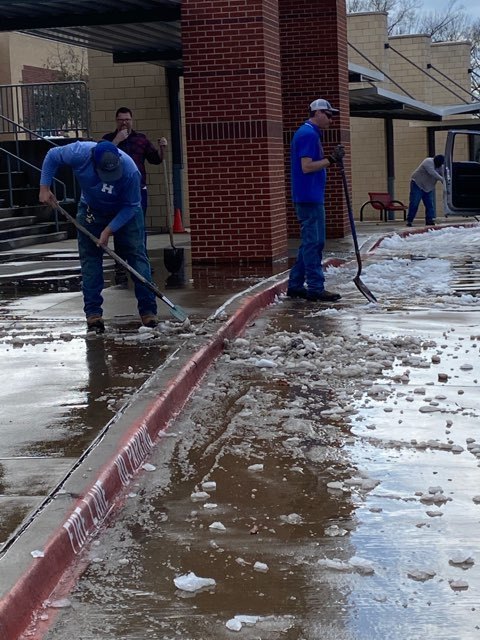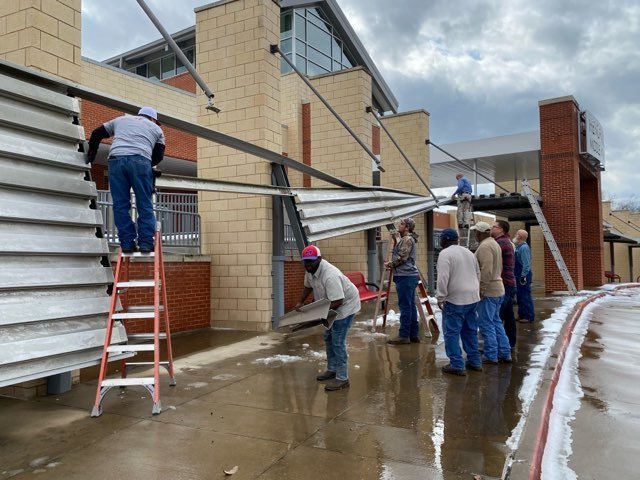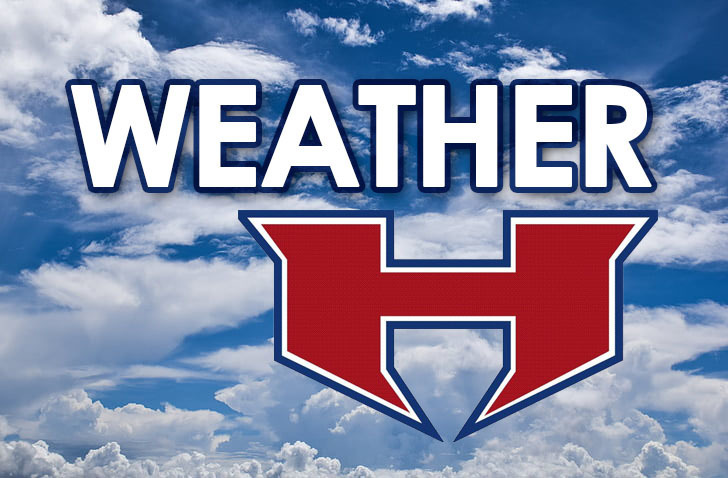 Check out Wylie Primary on Facebook to see how we utilized virtual learning while at home this week!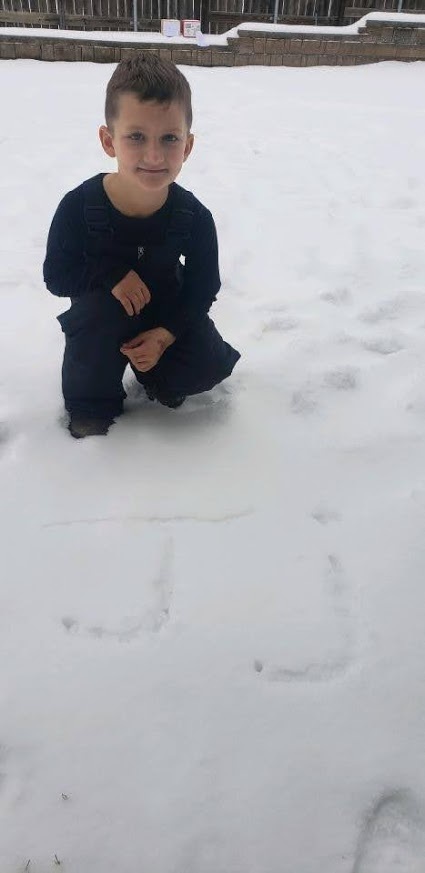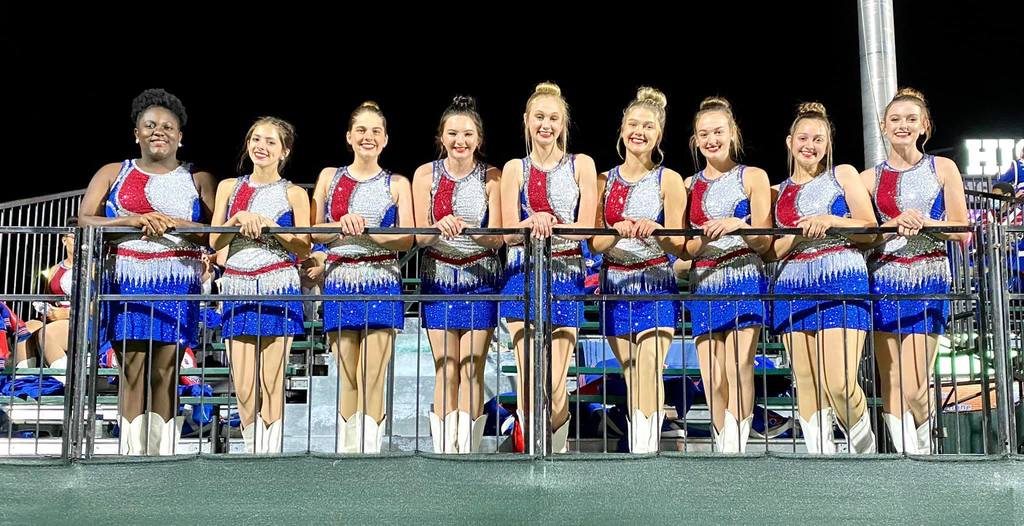 Stay connected by downloading the HISD mobile app! Search your app store for "Henderson Lions" today!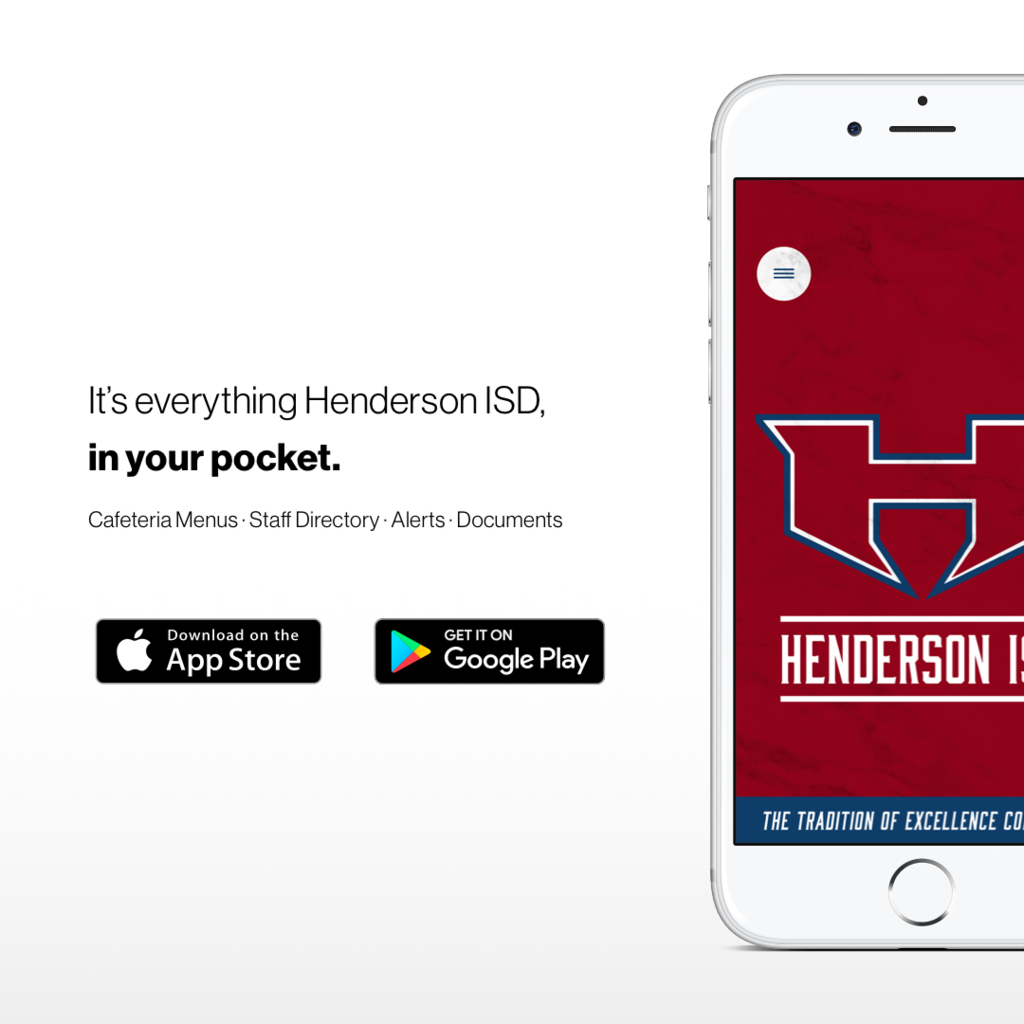 Due to the snow and ice currently blanketing the East Texas area along with intermittent power outages, all HISD classes will be ROAR@Home (remote learning) Tuesday through Friday, February 16 - 19. During this time district staff and employees will work remotely if possible. All physical offices and facilities will be closed. Students need to login to their Canvas accounts and check for messages and assignments each day. If you need assistance visit
www.HendersonISD.net/roarhome
or email your student's teacher. Please make sure to check your child's email, Remind accounts, or other messaging systems used by your teachers. The district will continue to monitor the weather situation and announce any updates or changes on the district's website (HendersonISD.org/weather) as well as via social media, the HISD mobile app and students messaging systems. Please stay warm, safe and stay home if at all possible.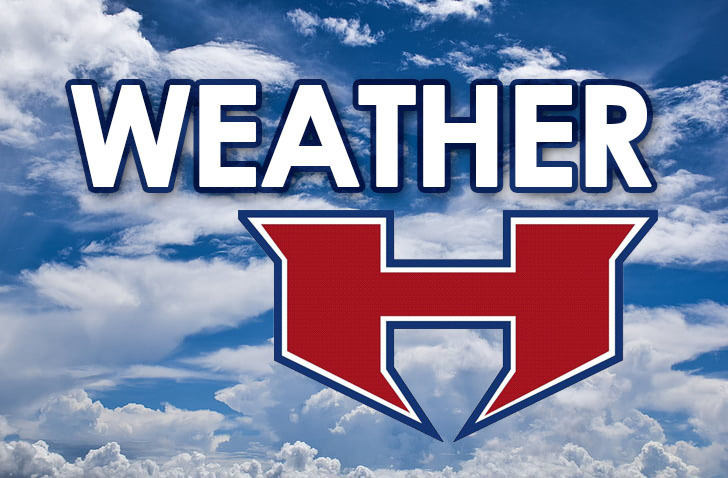 HISD Cheerleader Results -Varsity- Alexandria Brooks Aubani Pace Ava Turlington Ella Wheat Heidi Stewart Trinity Waits Abbey Everitt Aleece Scheuster Alyssa Perry Chloe Armstrong Gabby Bell Talor Dickerson Tori Garcia Venecia Medford -Mascot- Mary Topps -Jr. Varsity- Brooklynn Propes Bonnie Briscoe Libby Rockey Aubrey Ellis Caylie Copeland Hailey Gowen Lily Hathorn Randi Goen -9th Grade- Adalee Chastain Addiison Standley Addison Davis Addison Graham Amari Barr Anabel Fajardo Dayla Jiles Kaitlyn McDaniel Nolyn Norris Tara McNew -8th Grade- Anyjha Myers-Rowe Brenli Padgett Elizabeth Byrd Kenley Burt Madison Adams Maleya Washington Preslie Costlow Anna Mansinger Cami Cornelius Kaitlynn Brooks Makayla Sanders McKenna Moon Olivia Crockett

--- HHS ATHLETICS UPDATES --- 2/12-9th, JV, & V Boys Basketball games vs Bullard are as scheduled: JV @ 5:00 pm, 9th @ 6:15pm & Varsity @ 7:30pm in Bullard. 2/12-JV & V Boys Soccer vs Tatum will play @ 1:00pm(JV) & 3:00pm(Varsity) in Tatum. 2/12-JV & V Girls Soccer vs Tatum will play @ 5:00 pm(Varsity) & 7:00 pm(JV) in Henderson. 2/12-Baseball vs White Oak has been cancelled. 2/12-Softball vs Jacksonville has been cancelled. 2/15-Baseball vs Nacogdoches has been cancelled. 2/16-Softball vs Lufkin has been cancelled. 2/16-Varsity B/G Soccer vs Spring Hill has been postponed to 2/20. Girls will play @ 12:00pm & Boys will play @ 2:00pm in Henderson.

Winter weather is headed our way! We'll be watching the weather closely this weekend and into next week. Keep updated on weather-related changes affecting HISD by visiting
https://HendersonISD.org/weather
and by installing the "Henderson Lions" mobile app from the app store.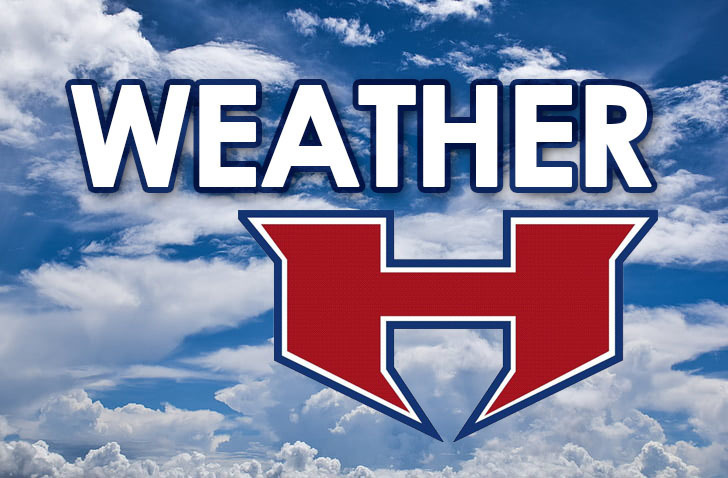 The HISD board also recognized the district's #SpecialEducation department's counseling staff last night for their work. Thank you for your passion for students and your dedication to #Henderson ISD! #LiveLikeYouROAR

The HISD board recognized all of our #SchoolCounselors last night for their outstanding service and commitment to the students of HISD. They are a constant source of encouragement and support for our students and staff! #HendersonISD #LiveLikeYouROAR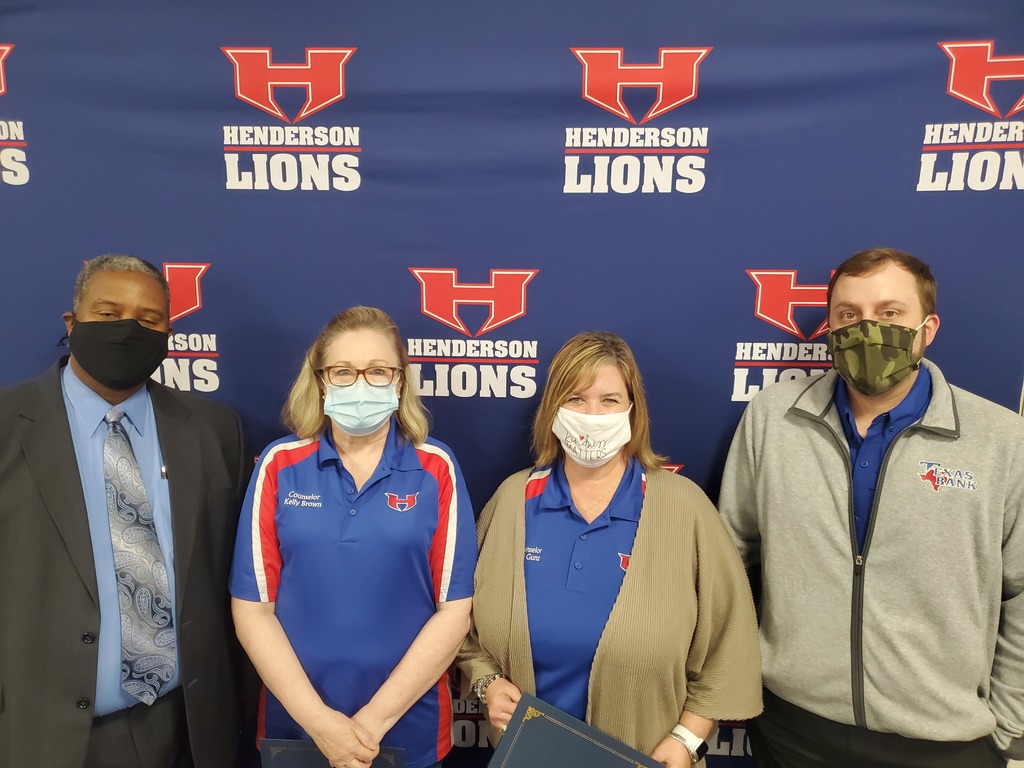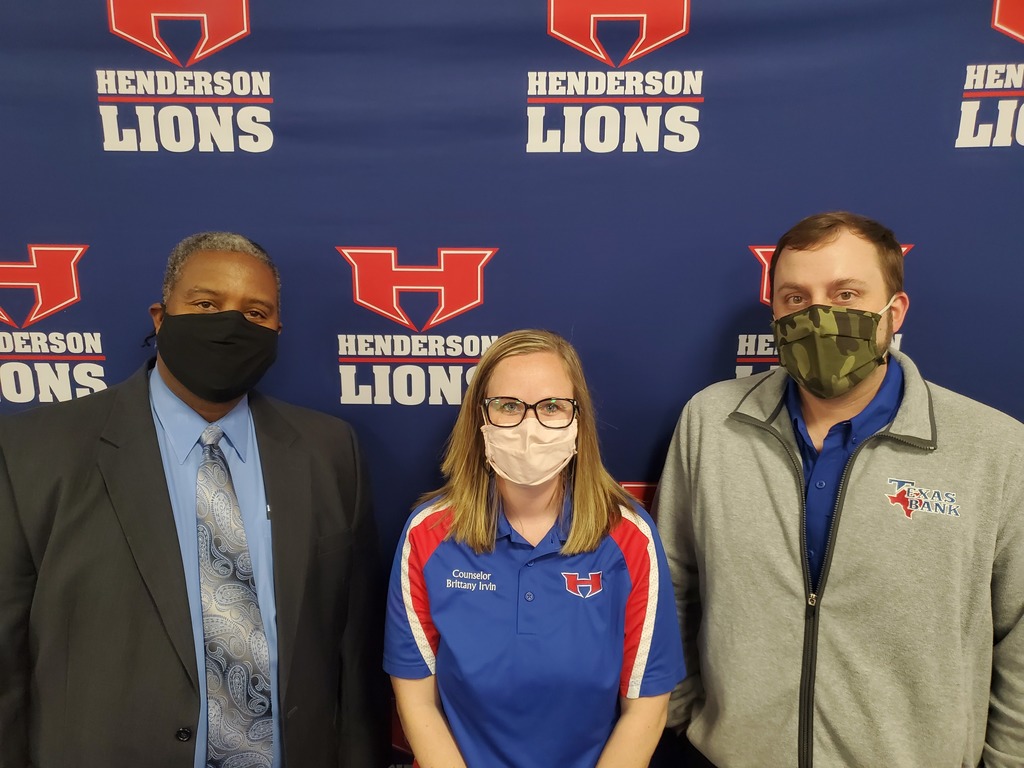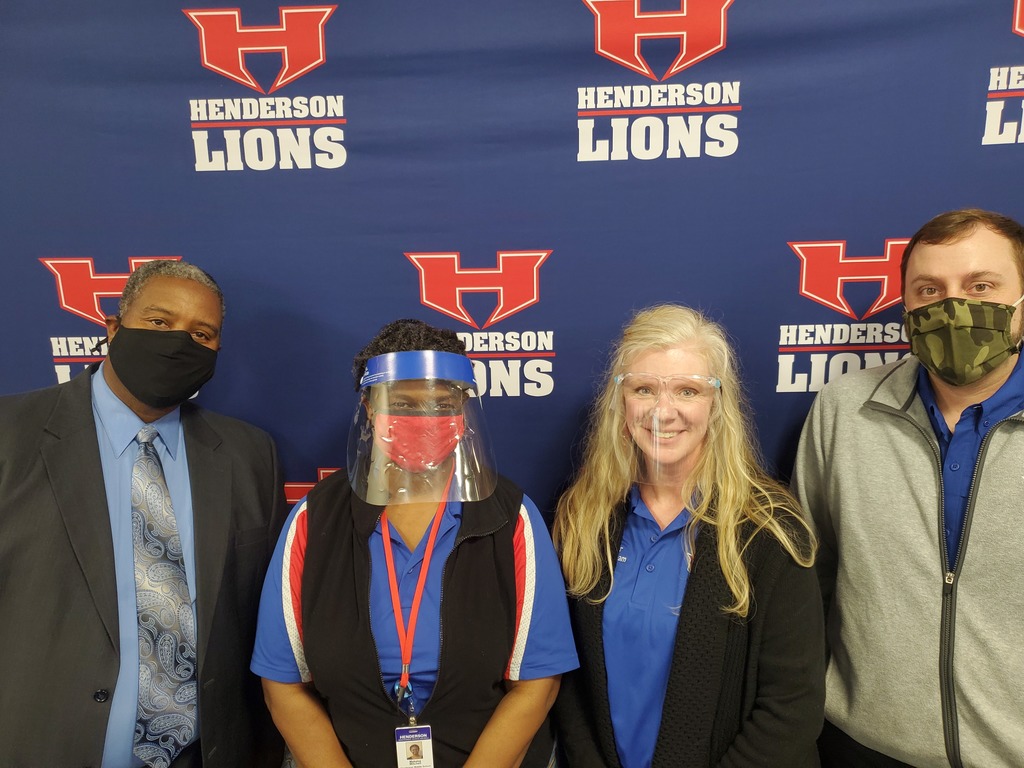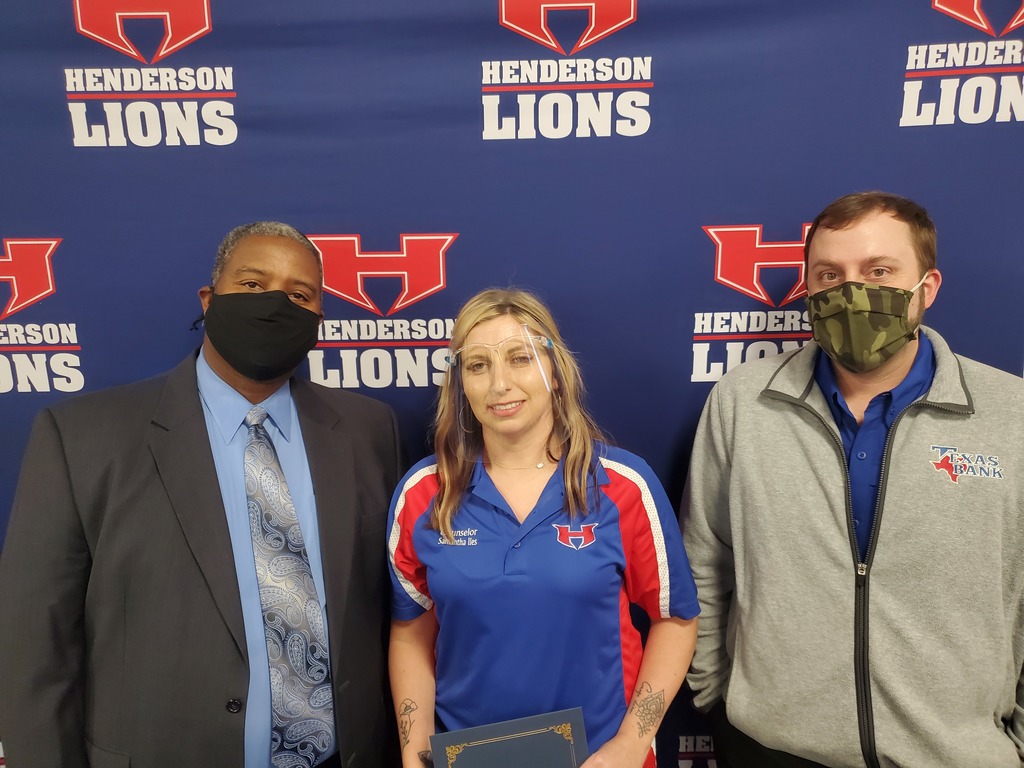 HISD is so honored to have a partner like HEDCO in building a better community for our families and students. Thank you HEDCO board and staff for your help in educating our children! #LiveLikeYouROAR #HendersonISD #HEDCO

Thank you to our SRO's including Officers Dooley, Case and Barney (K-9) along with Det. Bradley, HPD Chief Chad Taylor and City Manager Jay Abercrombie. We appreciate your service and dedication to our students! #LiveLikeYouROAR #HendersonISD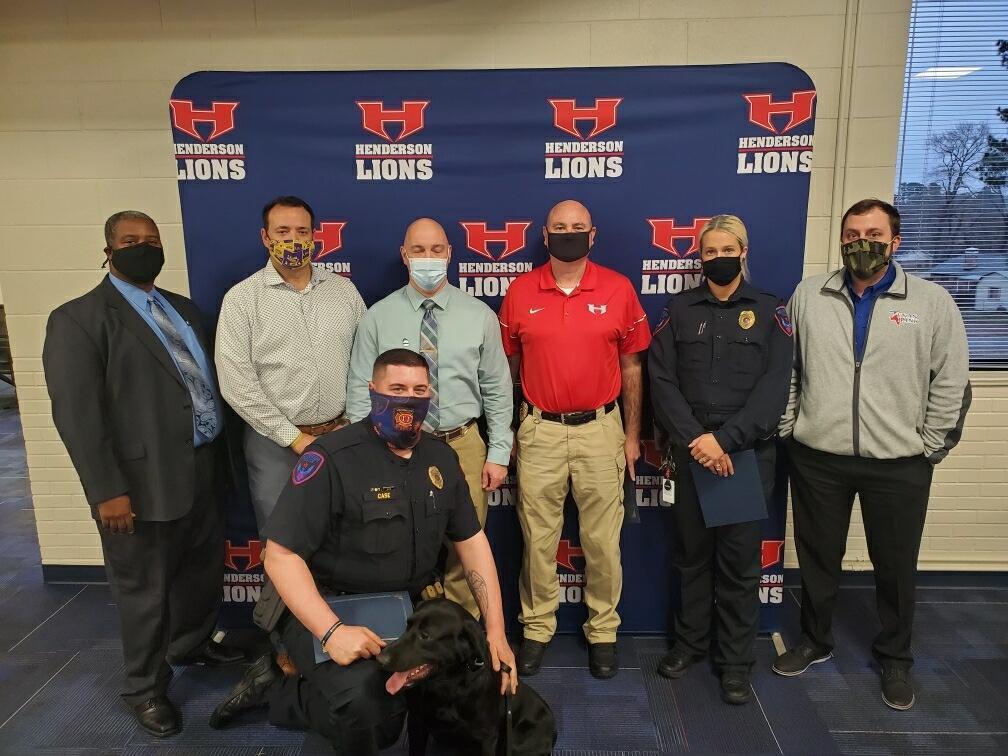 Congratulations to our High School All-State Musicians recognized at last night's school board meeting. Dylan Clinton, John Cunyus, Turner Sugg and William Self. Get job! #HendersonISD #LiveLikeYouROAR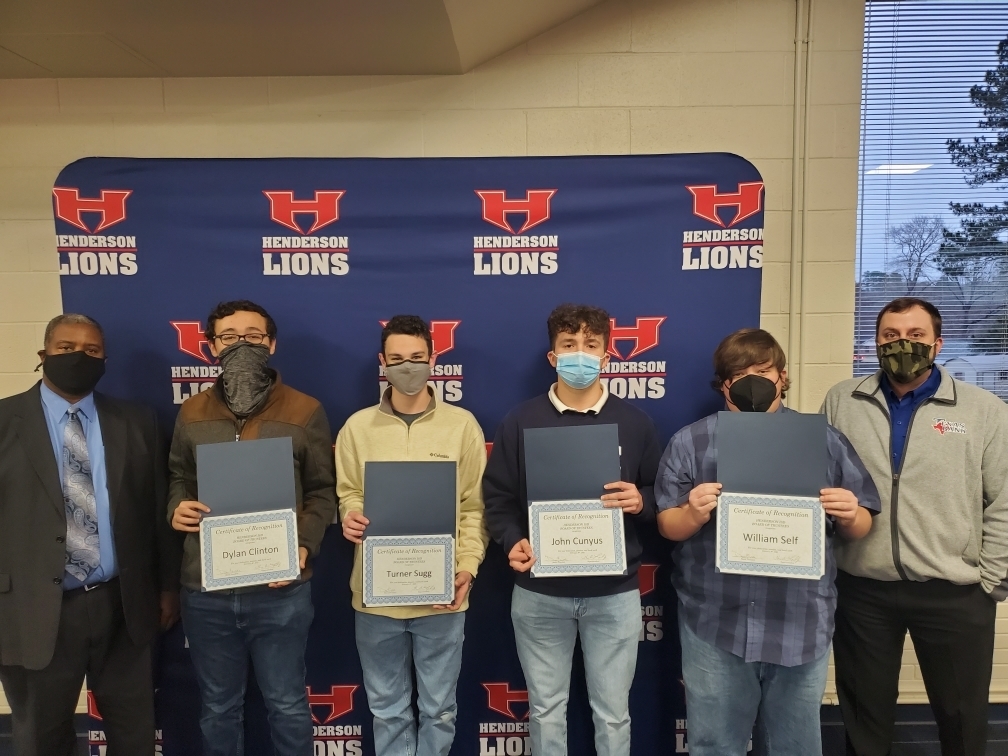 Happy 100th Day of School to all of our students! These two Wylie Primary students built a wall of 100 cups to celebrate! #LiveLikeYouROAR #HenderdsonISD